I actually am making them... one monster at a time.
wip new monster with cotton and wool yarn
This is the next buddy on hanging out on the hook for a bit. He is already significantly bigger than our other pal, Vascularity Ted. This is good, as he'll be able to be propped up on the painted base without looking silly... I hope.
Vasularity Ted was almost chicken Ted... in homage to our old little bantam, Ted. His red "comb" reminded me of poor Ted, but then I got sad and decided against it. In studying monster Ted, I came to realize that he almost looked veiny and pumped up (Yes, I've been watching too much WWE wrestling. It happens.) in a weird kind of way.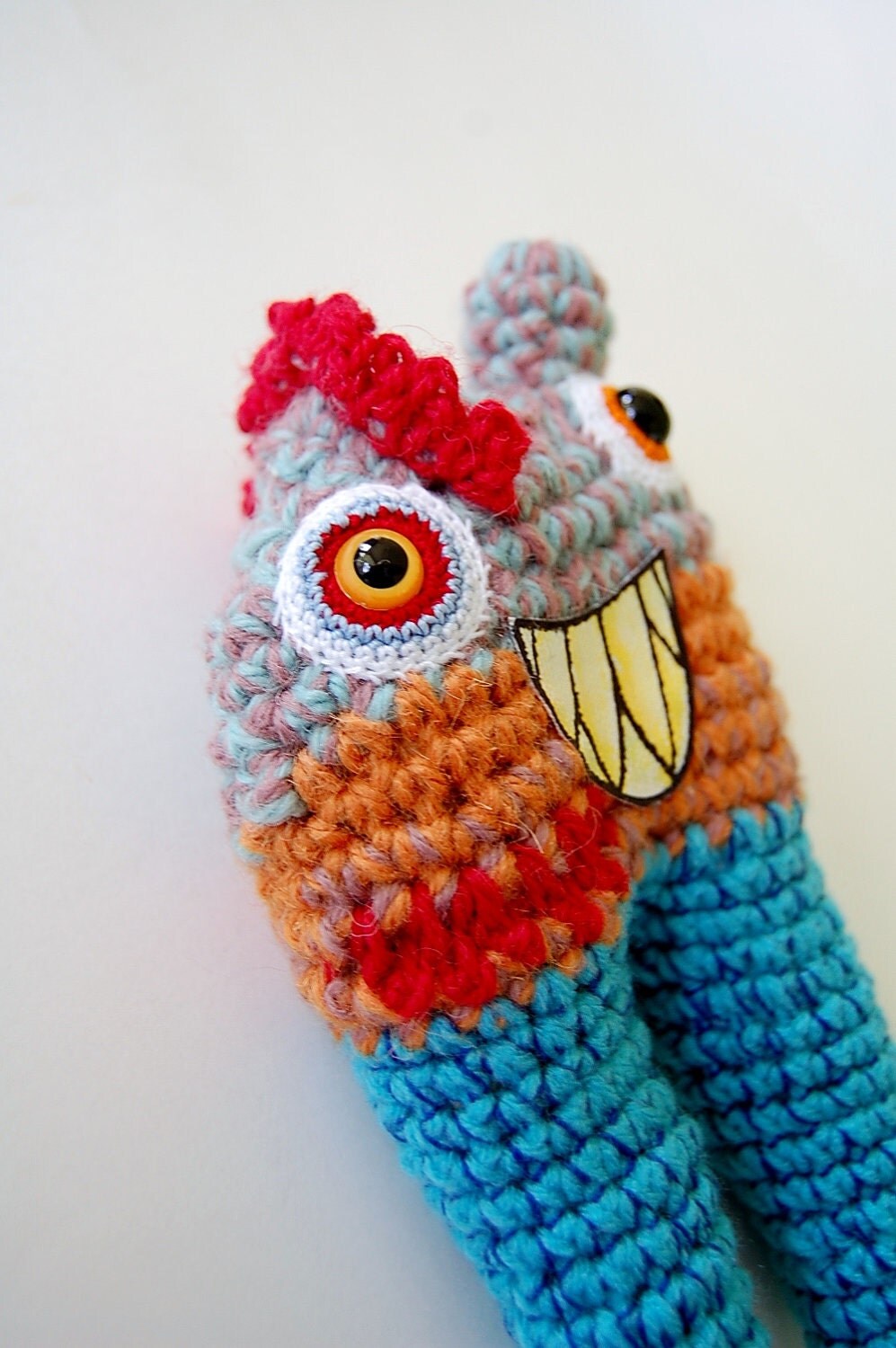 vasularity ted monster ooak crocheted art doll
He's
available to go home with you
(or your friends). I'd keep him here, but it's getting creepy with all of these monsters looking at me. I've had to lock them up in a giant Tupperware container.
Subscribe to the Newsletter!